Forty two years after man first walked on another world what have we achieved?
The space shuttle Atlantis has touched down for the the last time (http://www.nasa.gov/externalflash/135_splash/index.html) bringing an end to the shuttle program and with it NASAs ability to launch people into space.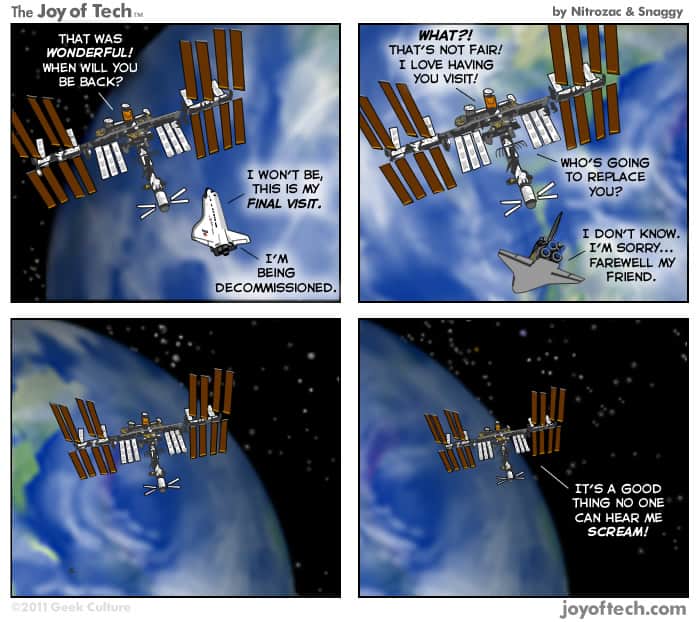 http://www.geekculture.com/joyoftech/joyarchives/1566.html
So forty two years after the moon landings what have we achieved?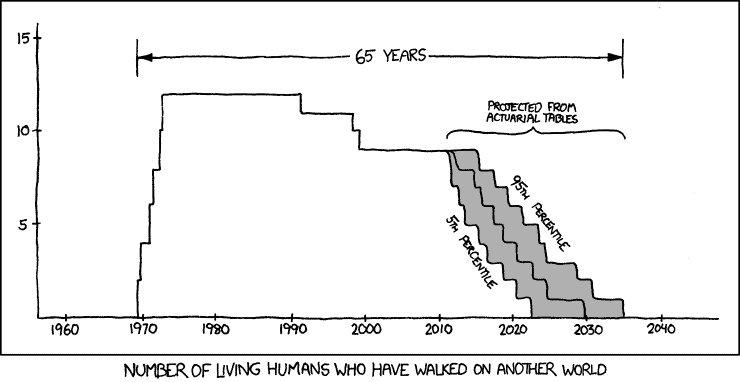 We should have jet-packs, Mars colonies and be well on the way to leaving the solar system. Instead we can barely get to low earth orbit. If my car could travel vertically I could drive there in a couple of hours.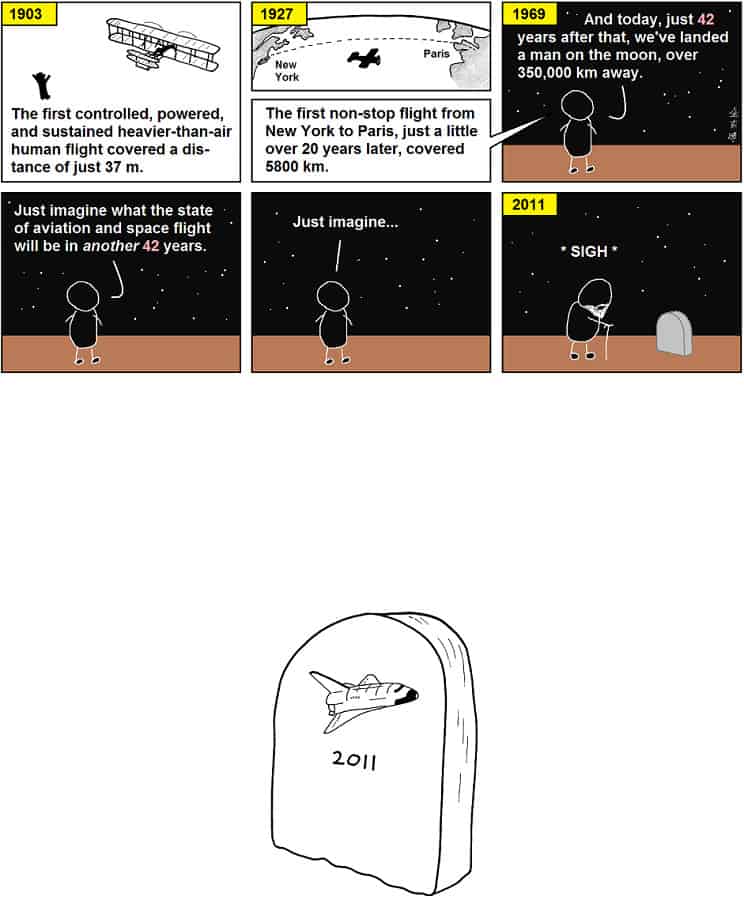 Where is my warp drive?!!! The Vulcans will be here in 52 years (http://en.wikipedia.org/wiki/Star_Trek_timeline) and we are not even close to ready yet. If a galaxy far, far away could have X Fighters and Death Stars a long, long time ago (http://en.wikipedia.org/wiki/Star_wars) why can't we!
The best we can currently say is that it is not theoretically impossible (http://en.wikipedia.org/wiki/Interstellar_travel#Faster-than-light_travel:_Warped_spacetime.2C_Wormholes).
Where is this generations Robert Goddard (http://en.wikipedia.org/wiki/Robert_Goddard_%28scientist%29)?