Hi,
I live in the inner city of Melbourne, close to Southgate, which is very handy when I need a cappuccino. Southgate is a great place – there is always some thing happening there.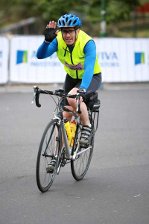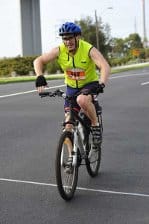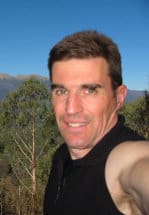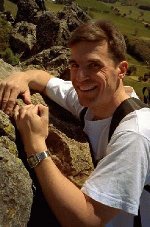 Being a desk bound computer programmer during the day, I enjoy being able to run around the Botanical Gardens whenever I get a chance. Going for a run at sunrise, with the birds singing and a mist rising off of the river, is a very special time of day for me. In the evenings I can usually be found working out in the gym or riding my bicycle along the foreshore. I have completed three Around The Bay rides – so far.
I try and get out of the city as often as possible, which is not as often as I would like. My some of my trips away were to the south coast of NSW, camping in the Grampians, Hervey Bay QLD and the Blue Mountains NSW. Being able to see nature in all of its glory is a wonderful experience.
If you want to know more about these places I recommend Victoria ISBN 1-74059-240-9 and New South Wales ISBN 0-86442-706-9 by Lonely Planet Publications.
As you can see in my spare time I am also a keen photographer. I have been interested in photography since my parents gave me their Kodak Brownie Box camera to play with when I was ten. Since then having worn out several cameras traveling over most of Australia, I have filled a fair collection of photo albums. Currently my main cameras are a Pentax K20D and a Pentax *ist DL digital SLRs with several lenses. I also use Pentax MZ-5n and Pentax MZ-50 (aka ZX-50) film SLRs, and a Lumix DMC-TZ10.
I have been a member of the Melbourne Camera Club for several years now and have written many articles for the club magazine Exposure.
Using a traditional darkroom while at secondary school showed me the potential for improving my images, but I was never able to organize a darkroom of my own. This all changed several years ago when I started to use Photoshop LE. This was an amazing eye opener for me as I was able to do all of the traditional darkroom manipulations on my computer without messy chemicals and the ability to undo! Since then I have upgraded firstly to Photoshop Elements.
One of the highlights of 2002 for me was being involved with friends of ED publishing, writing a chapter on photography for Photoshop Elements 2: Zero to Hero by Tom Arah, Barry Beckham, Adam Juniper, Todd Pierson and myself. Look for it in your bookshop or order it online. ISBN 1-904344-23-2.


All work on this site is copyright by Paul Shipley (unless otherwise stated) and is licensed under a Creative Commons Attribution-Noncommercial-Share Alike 2.5 Australia License.

All software is licensed under the GNU General Public License (GPL v2 or GPL v3) (unless otherwise stated).

If you are unsure what this means, or you would like to use this content in some other way, please contact me.

This site is powered by WordPress using a custom Responsive Web Design theme.

Template PHP, HTML and CSS developed using Eclipse.

Site hosted by Westnet.

References

Dynamic HTML – The Definitive Reference, Danny Goodman, O'Reilly

9 views